Heat Alert: Keep Dogs Safe!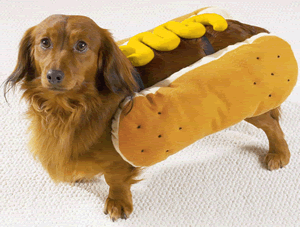 Source: Photobucket
As you know, this time of year gets hot!  We all need to be aware that dogs (and cats) don't tolerate the heat as well as people and it can even be life threatening.
Please use good judgement when walking or handling your dogs. Here are some pointers:
• dogs are 10x more likely to suffer from heat exhaustion than people so if you are super hot, the dog is hotter!
• dogs can only sweat through their mouth, feet, and ears which means they can't dissipate heat like you who can sweat all over
• if overheated, get them wet to speed the process
• dogs need shade and water as much as possible
• if a dog looks hot, react by decreasing their activity and get them to a cooler spot
• the asphalt is HOT, so try to walk them on the grass
• DO NOT LEAVE ANY PETS IN CARS FOR ANY AMOUNT OF TIME UNLESS A/C IS ON (dogs will overheat in minutes)
Source:  Austin Pets Alive!
Leave a Reply